Rt. Hon. Sir Robert Muldoon in 1977.

For the fictional character in

Jurassic Park

, see

List of characters in Jurassic Park

. Sir Robert David ("Rob") Muldoon

,

GCMG

,

CH

(

25 September

1921

–

5 August

1992

) served as

Prime Minister of New Zealand

from

1975

to

1984

.

Youth

Muldoon joined the army during the

Second World War

and served in the South Pacific and Italy. While in Italy he served in the same battalion as two other National Party colleagues,

Duncan MacIntyre

and

Jack Marshall

. He completed his training as an

accountant

, sitting his final exams to become an accountant whilst in Italy; when he returned to New Zealand after the war, he was the country's first fully qualified cost accountant.

In March

1947

he joined a newly-founded branch of the

Junior Nationals

, the youth wing of the conservative

New Zealand National Party

. He quickly became active in the party, making two sacrificial-lamb bids for Parliament against entrenched

Labour

incumbents in

1954

and

1957

before being elected MP for the suburban Auckland electorate of

Tamaki

in

1960 general election

in the wave that brought

Keith Holyoake

to power as Prime Minister of the

second National government

. He would represent this constituency for the next 32 years.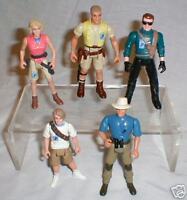 Early career
He displayed a flair for debate and a diligence in his backbench work, and in
1963
he was made Under-Secretary to the
Minister of Finance
,
Harry Lake
. While holding this office, he was responsible for the successful introduction of
decimal currency
into New Zealand.
Entry into Cabinet
When Lake died in
1967
, Muldoon was the natural (and only obvious) choice to replace him; at 45, he was the youngest Minister of Finance since the
1890s
. However, because Holyoake believed Muldoon was too arrogant and ambitious for his own good, thus he was only ranked eighth in Cabinet (Traditionally Ministers of Finance are usually ranked second or third in seniority lists within Westminster Cabinets).
Muldoon believed that both
abortion
and
capital punishment
were wrong. He crossed the floor to vote with the Opposition for abolishing the death penalty, in 1961. Later, in 1977, he voted against abortion when the issue came up as a conscience vote.
From his early years as a
Member of Parliament
, Muldoon became known as
Piggy
; the
epithet
that was to remain with him throughout his life even amongst those who were his supporters. Muldoon himself seemed to relish his controversial public profile and later claimed that he thought that satirical critics were not hard enough on him.
Muldoon established a considerable national profile rapidly; many historians credit his image, rather than that of the Prime Minister, Holyoake, or his deputy,
Jack Marshall
, for the National Party's surprise victory in the
1969 election
. He also displayed a flair for the new medium of
television
lacking in his senior colleagues; he is still considered one of New Zealand's most artful practitioners of media manipulation.
Deputy Prime Minister
Marshall fought the
1972 election
on a slogan of "Man For Man, The Strongest Team" — an allusion to Marshall's own low-key style, particularly compared to his deputy. The party was badly defeated, ending 12 years in power. In the aftermath, Marshall resigned, and Muldoon took over, becoming
Leader of the Opposition
. Many members of the party caucus believed Marshall was not up to the task of taking on the formidable
Labour
Prime Minister,
Norman Kirk
.
Muldoon, on the other hand, relished the opportunity — but had it for only a short time, until Kirk's sudden death in August 1974. In the
1975 election
, Muldoon overwhelmed Kirk's lacklustre successor,
Bill Rowling
, reversing the 32–55 Labour majority into a 55–32 National majority. His platform offered "New Zealand - The Way You Want It", promising a generous
national superannuation
scheme to replace Kirk and Rowling's employer-contribution superannuation scheme, and the promise to fix New Zealand's "shattered economy".
Leader of the Opposition